Frieda Golding
Frieda sometimes begins by drawing in India ink, and sometimes introduces it later, but it is always essential to her painting process. She feels that initial line work gives her movement and flow to establish the mood. When she saves it until later, it provides definition fo the forms and patterns already contributed by her work with watercolor paint. Either way, she sees line as expressive and when combined with the excitement and immediacy of watercolor, gives a personal and emotional response to the living things that inspire her. She favors a small sheet of paper so as to retain the intimate quality of her perceptions, which come about through glimpses of a garden or wild flowers growing alongside the roadside in Ashland, Oregon, where she resides. Out of them evolve lyrical paintings, where imagination replaces literal observations. Forms capturing the essence of her material dance about on her paper, darting and fluttering. Her delicacy is neither static nor effete; one sense a celebration of life in her modestly scaled work.
Frieda is a graduate of Albright Art School, University of Buffalo, New York and attended Columbia University, NY and the Art Institute of Chicago. She is the recipient of numerous awards and is included in the book Watercolor Bold and Free by Lawrence Goldsmith and is the author illustrator to two textbooks, Watercolor Techniques and Color Theory.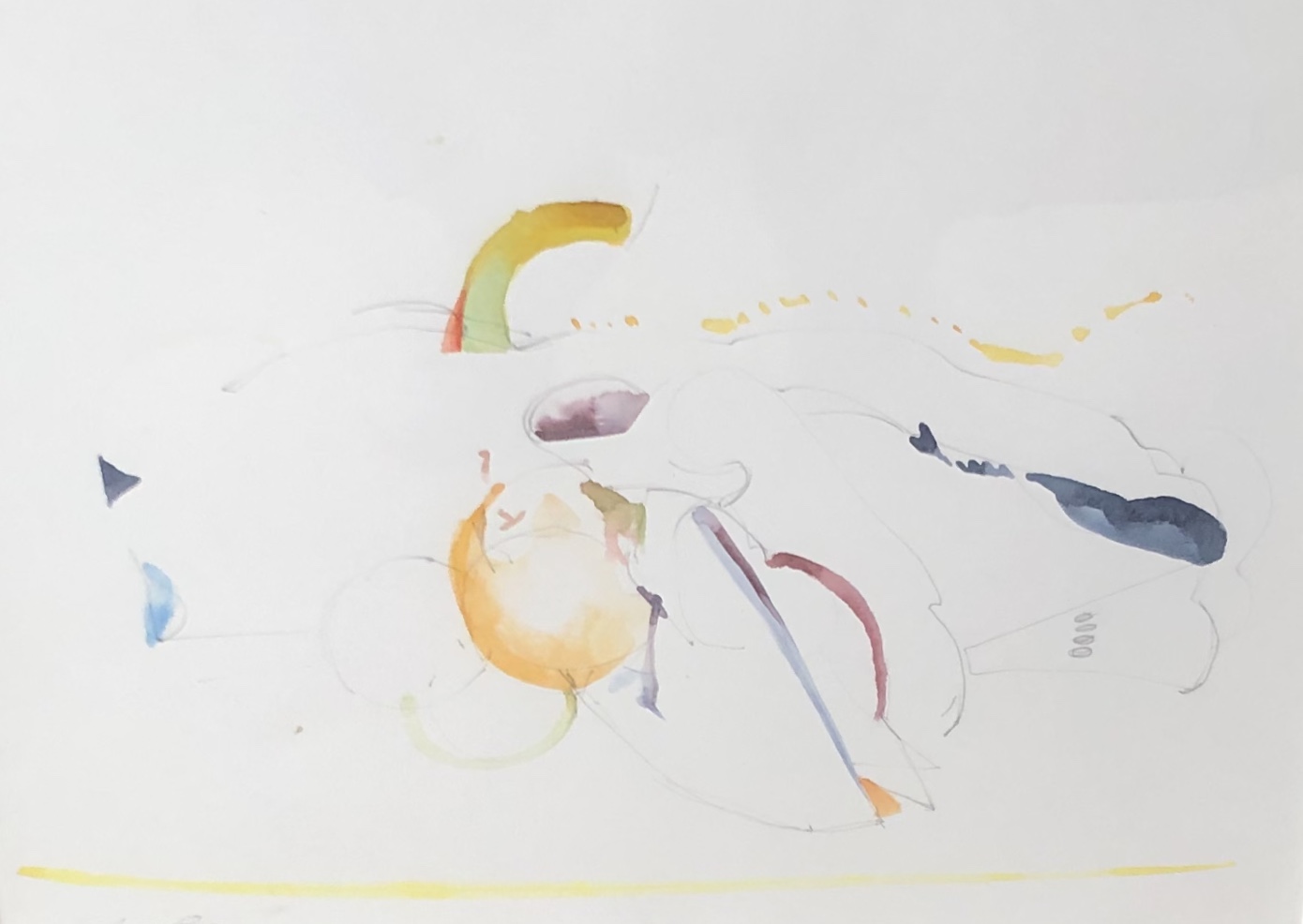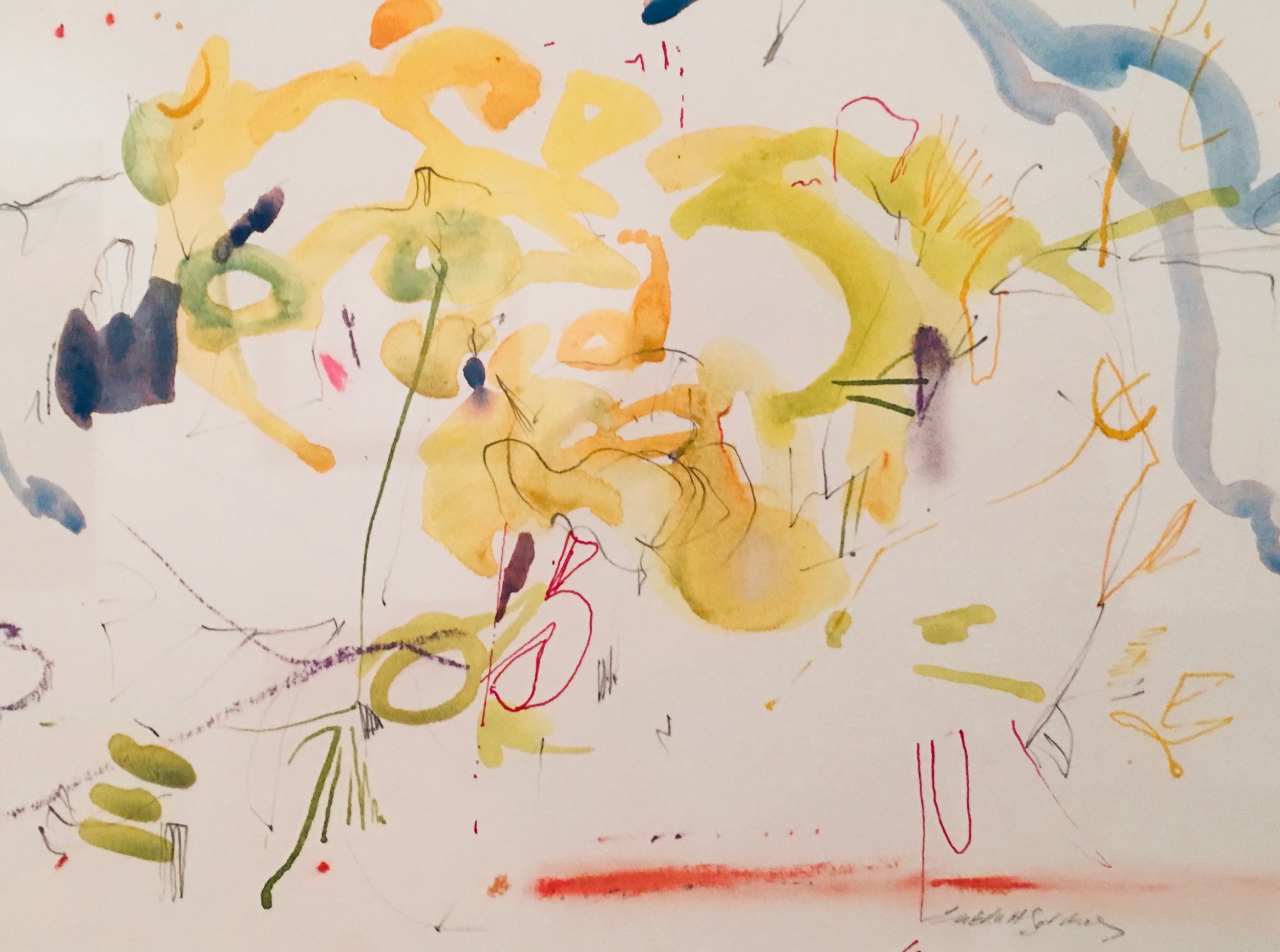 Burst of Yellow
Watercolor, Pencil on Paper, 9 x 12 in.
Sonoma Spring
Watercolor & Pencil on Paper, 17 x 21 in.